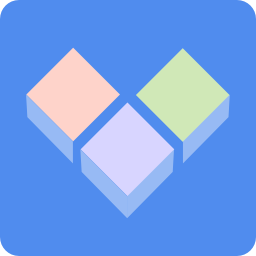 Clone App
Multiple accounts & Fake GPS location & Change Android ID
4.5

Offered by Pengyou Tech
Category Tool
Downloads 30,000,000+
There is a VIP F code to get down
Welcome to the official homepage of Clone App
Description
Clone App uses virtual machine technology to create a stable and high-performance virtual engine. You can run any APP installed on any mobile phone in a virtual environment to achieve the experience of running multiple accounts on one mobile phone at the same time.
In the virtual environment, functions such as changing the device ID, disguising the brand model, virtual location, virtual photo album, virtual address book, virtual SMS, virtual call log and other sensitive personal information protection can be used without rooting the phone.
Our virtual engine has been downloaded and used by tens of millions of users. Welcome to experience it.
The cloned application runs in a virtual machine, and an installation file (apk) for the virtual machine to run will be generated according to the configuration. To install the apk file, you need to enable "install unknown application".
The characteristics of Android virtualization technology may cause security software to display warnings. These warnings are false positives. Please ignore and install with confidence.
2.5 New features
1.Fix the display problem of lifetime membership
2.Add Vietnamese (video)
3.Add custom Android ID (video)
4.Added floating frame design, it is more convenient to open the clone application (video)
5.Added one-click acceleration, close all cloned applications running in the background (video)
6.UI optimization
2.4 New features
1.Support account binding device
2.Increase order to retrieve VIP
3.UI optimization
2.2 New features
1.Support batch cloning (video)
2.New online customer service(video)
3.Added OS switch entry on the homepage(video)
4.Add a custom logo to the icon(video)
5.Feedback on online reward activities(video)
6.32-bit and 64-bit plug-ins(video)
Clone App(lite) is our dual-opening product, you can download and use it through Google Store:From GooglePlay Download 。However, due to the limitations of Google Store, multiple clones cannot be cloned and advanced functions (privacy protection, device disguise, etc.) cannot be used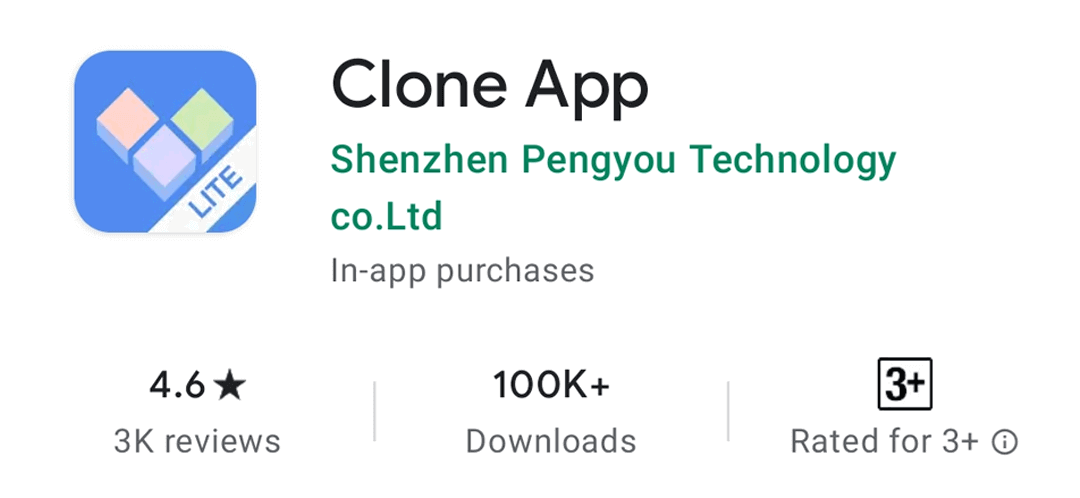 The VIP status of Clone App and Clone App (lite) are shared. If you purchase a Clone App (lite) membership, Clone App will also become a member at the same time.
Description
Clone App is designed to run & log in to multiple accounts on a mobile phone at the same time. You can create and install multiple clones for the applications on the mobile phone. The cloned applications run in parallel space and work independently without affecting each other.
Self-developed chaos engine, safe, stable and high-performance, realizes the use of cloned applications without rooting the phone, including changing device ID, disguising brand model, disguising location, virtual photo album, virtual address book, virtual SMS, virtual call history and other personal sensitivity Information protection and other functions.
Feature:
1.Run & log in multiple social network applications or game applications on one mobile phone at the same time. You can clone multiple social applications or game applications, such as Facebook, Twitter, WhatsApp, Line, Instagram, Free Fire, Mobile Legends, COC, etc.
2.You can change the name and icon of the cloned application, you can also enable the password lock/virtual keyboard to protect privacy, or run your cloned application in window mode.
3.No need to root the phone to customize the configuration of the cloned application
General settings:
Turn on/off Google services
Security lock
Floating virtual keyboard
Virtual SD card
Device camouflage:
Camouflage brand/model
Change android ID
Change IMEI/IMSI
Change webview proxy
Change WIFI/Bluetooth mac
Change Google Advertising ID
Hide SIM card and carrier, hide GPU information
privacy protection:
Use virtual location
Virtual photo album
Virtual address book
Virtual SMS
Virtual schedule
Virtual call log
Prevent recording while running in the background
Tips:
★Will not collect your personal information to protect privacy.
★Permission, which is required to ensure the normal operation of the cloned application.
★Do not delete the clone app main program, otherwise the clone will not run normally.
In order to experience the VIP function, you can receive the VIP experience code here. After receiving it, open the "Clone App" and enter the "Menu", select the F code and enter it.
Instruction:
1.VIP experience for 7 days
2.The experience code is valid for 72 hours. If you fail to redeem it over time, it will automatically become invalid. You can redeem it here
3.The experience code received on the official website can be used again after 30 days on the same mobile phone
4.Clone App's activity center can get more free VIP
VIP function
1.Unlimited cloning
Non-VIP users can only clone 1 per application, and VIP will no longer limit the number of clones
2.Use virtual keyboard
Use the virtual keyboard in the cloned application. After enabling it, no external keyboard will be enabled to prevent the external input method from gaining your privacy.
3.Virtual positioning can simulate movement
In addition to the camouflage position, it can further simulate the real movement within a certain range, so as to be more real.
Not compatible
Not all applications can be cloned! The cloned app may crash, display errors, or not work properly.
Clone App and the generated cloned application may not be compatible with Android emulators and some device ROMs.
You can use "Feedback" to report problems with the cloned application.
Praise display
Additional Information
Update
2021-9-29
Size
10M
Current Version
2.5.1
Need Android
4.1+
Permissions
Storage
Provided by the
pengyoutech
Installs
30,000,000+
Content Rating
Everyone
Developer
cloneapp@pengyoutech.com